About this:
Give gloss and border-radius in order to give some depth and flair to your banners. Also works for other elements of course.
Creating the banner
Add a banner to your page and give it a class. In this case we'll be using the class "banner-gloss".
The rest of the banner styling is up to you.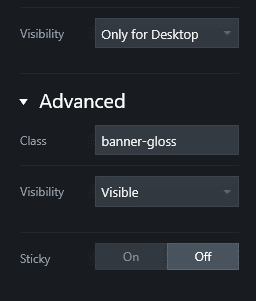 Custom CSS
Paste CSS in Flatsome advanced > Custom CSS or in Customizer > Style > Custom CSS.
/** BANNER 3D GLOSS **/
.banner-gloss, .banner-gloss .bg-fill, .banner-gloss .overlay{
    border-radius: 25px;
}
.banner-gloss .banner-layers{
    box-shadow: inset -4px 7px 10px rgb(255 255 255 / 60%);
    border-radius: 25px;
}