About this:
If you have many categories or perhaps your color filter contains a lot of colors, and your side-bar is longer than the amount of products on the page. You might want to hide excess amounts and only show them when the customer clicks to see more.
category 1
category 2
category 3
category 4
category 5
Where to add the script?
Add the script in the Flatsome Advanced settings which can be accessed from your dashboard. Paste the script (including the script tag) in Global Settings > Footer Scripts.
It can also be place in the footer.php if you're familiar with FTP, coding and have placed the footer.php in your child-theme.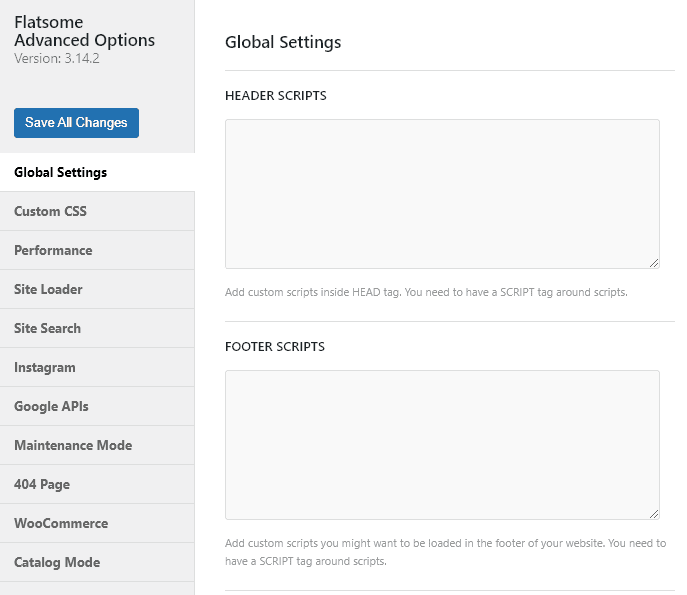 The Script
<script type="text/javascript">
    jQuery(document).ready(function() {
        // The button
        jQuery('<span class="toggle">More</span>').appendTo('#shop-sidebar .product-categories, #shop-sidebar .woocommerce-widget-layered-nav-list');


        // Hide categories when more than 5
        jQuery("#shop-sidebar .product-categories li").slice(5).hide();
        
        // Hide attribute filter options when more than 5
        jQuery("#shop-sidebar .woocommerce-widget-layered-nav-list").each(function() {
            jQuery(this).find('li').slice(5).hide();
        });


        // Button function and toggle
        jQuery(".woocommerce .toggle").click(function(){
            jQuery(this).siblings("li").slice(5).slideToggle(); 
            jQuery(this).text(jQuery(this).text() == "More" ? "Less" : "More");
        });
    });
</script>
Editing the script
You can edit the script for purpose of translation or amount of items shown. Or perhaps to collapse the filter but not the categories.